Press Release
Taiwan and Israel jointly hold the first FinTech webinar
2021-10-08
The Financial Supervisory Commission (FSC) and the Israel Economic and Cultural Office in Taipei (ISECO) co-hosted the "2021 Israel-Taiwan FinTech Webinar" at the FinTechSpace in a physical-and-video conference mode in the afternoon of October 6th. Dr. Tien-Mu Huang, Chairperson of the FSC, Mr. Omer Caspi, Representative of the ISECO, and Mr. Tslil Lahav, Head of the Israeli Economic and Trade Mission in Taipei, jointly opened the webinar. In the webinar, officials from both sides briefed participants from both sides' businesses on the current status of their respective domestic measures to promote FinTech development, contributing to the deepening of the FinTech exchanges between Taiwan and Israel.
In the opening address, Chairperson Huang mentioned that the FSC is endeavoring to promote FinTech innovation, and considerable progress has been made in efforts to promote electronic payments, internet-only banks, open banking, training of FinTech talent, and continuous deregulation. In August 2020, the FSC launched the "FinTech Development Roadmap" as a three-year policy for FinTech development in Taiwan. By forming a FinTech-friendly ecosystem and spurring the development of FinTech-based services and business models, the roadmap seeks to achieve the goal of financial inclusion. The "FinTech Taipei 2021" exhibition will be held online on the 28th and 29th of this October. Featured activities will include an international tech forum, keynote speeches, as well as innovator matchup meetings and exchanges. Teams from Israel are warmly welcomed to take part in this event. The Chairperson said he looked forward to seeing the webinar help both sides to better understand each other's experience and thinking with regard to promotion of digital finance, thus increasing opportunities for cooperation in the future.
Representative Caspi said at the opening that, for the past three years, the ISECO has been promoting Fintech related activities by taking delegations from Taiwan Bankers Association to Israel, inviting major Israeli experts to share their experience at relevant events in Taiwan, and promoting the latest Fintech technologies to Taiwan industry, government, and academia. He said he looked forward to this event setting the course for future discussions between the local industries on both sides and deepening cooperation with the FSC. Mr. Lahav mentioned that the year 2021, despite the impact of the COVID-19 pandemic, is also turning out to be a record year for the Israel FinTech industry. Investments in Israel's FinTech sector, demand for online payments and finance enterprise solutions, as well as IPOs and acquisitions of Israeli FinTech companies, have increased significantly. He indicated that he looked forward to seeing Israel's innovative spirit and flexible technology deepen the connection with Taiwan's stable financial environment and sustainable economy, creating infinite possibilities together.
The FSC will continue to strengthen its interactions with the competent authorities of other countries through bilateral and multilateral channels, so as to promote international exchange and cooperation on FinTech.
Contact: Mr. Yaopai HUANG, Section Chief, Department of International Affairs
Contact tel: +886 2 8968 0080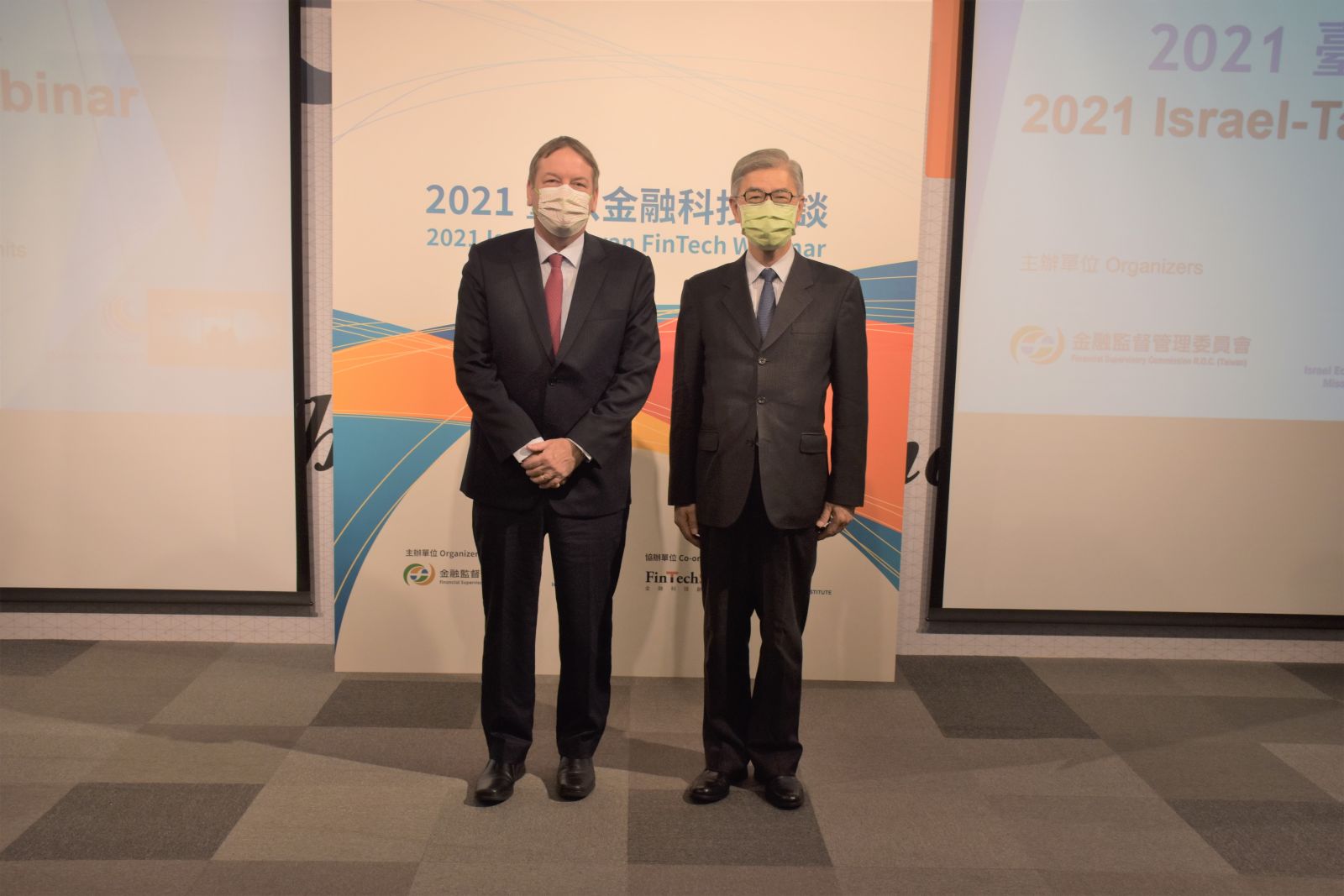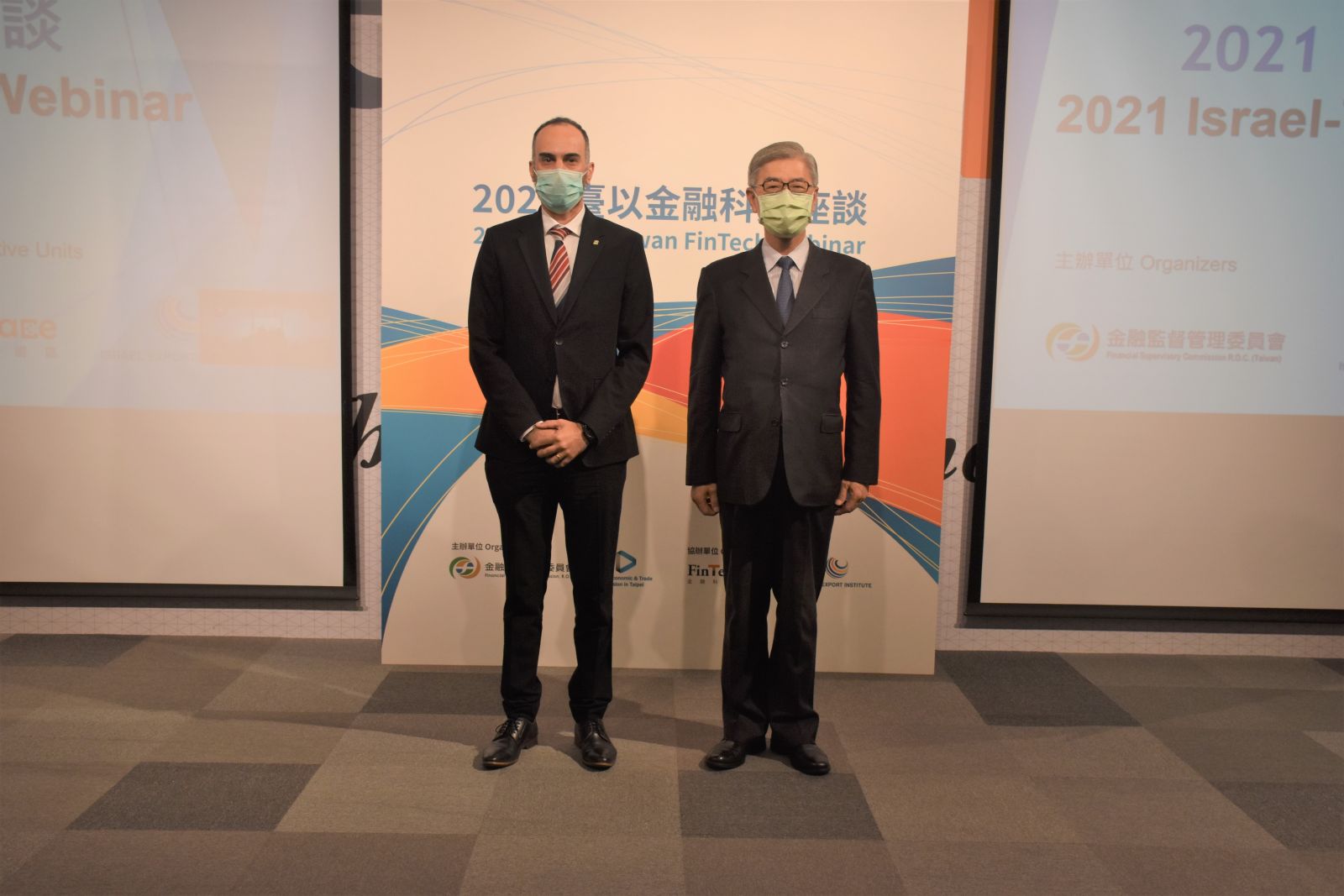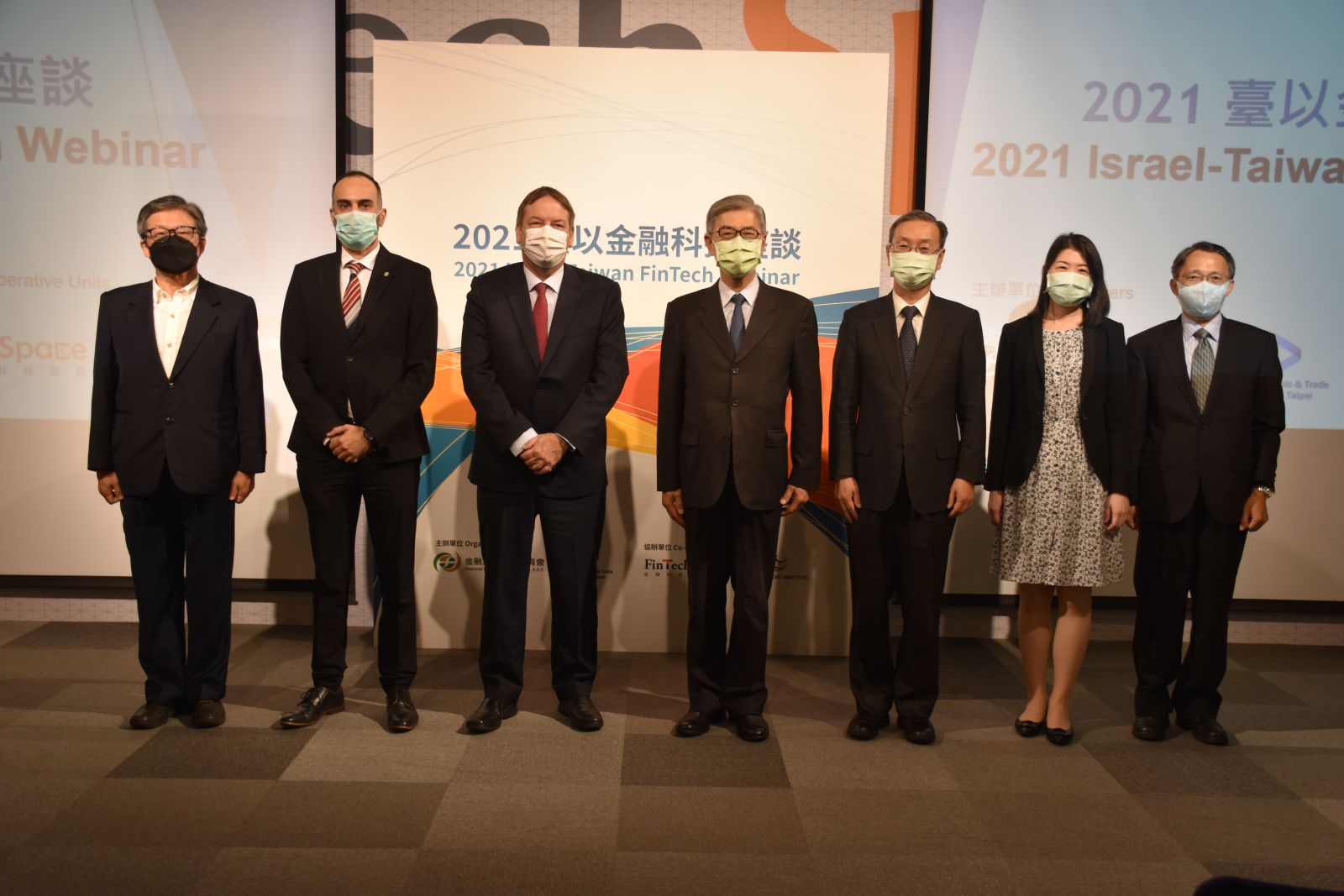 Visitor: 6031
Update: 2021-10-08