Press Release
FSC and Israel Securities Authority Sign MoU for Fintech Cooperation
2022-07-13
On July 13, 2022, the Financial Supervisory Commission, Taiwan (FSC), represented by Chairperson Dr. Thomas Tien-Mu Huang, co-signed a Memorandum of Understanding (MoU) for Fintech cooperation with Ms. Anat Guetta, Chairwoman of the Israel Securities Authority (ISA), through a virtually held signing ceremony witnessed by Mr. Omer Caspi, Representative of the Israel Economic and Cultural Office in Taipei, and Ms. Ya-Ping Lee, Representative of the "Taipei Economic and Cultural Office in Tel Aviv". The MoU is the fifth MoU for Fintech cooperation signed by the FSC and foreign regulators after four similar MoUs signed with the regulators of Poland, the US State of Arizona, France, and Canada. The ISA supervises Israel's securities sector and also supports technological and business innovation in financial services. Both the ISA and the FSC are members of the Global Financial Innovation Network (GFIN).
The MoU provides a framework for cooperation and referrals in the matters of Fintech, innovation and investments between the FSC and the ISA. Notably, the MoU includes a referral mechanism to help referred innovator businesses have a better understanding of the regulatory regime in the other jurisdiction. The MoU also aims to deepen cooperation and information sharing on innovation issues and mutual investments, including potential cooperation in technology, innovation activities and investments. As Chairperson Huang pointed out, the MoU will enhance cooperation in Fintech and capital markets between the two sides, and create more opportunities for innovator businesses from Taiwan and Israel to expand into each other's markets. Chairwoman Ms. Anat Guetta said that the ISA promotes partnerships with the ISA's counterparts around the world to learn and share the knowledge and experience. The MoU is another milestone that will allow for fruitful cooperation between the authorities.
In order to promote Fintech development, the FSC established an innovative Fintech experimentation mechanism in April 2018 in accordance with the "Financial Technology Development and Innovative Experimentation Act." Also, it launched a business trial mechanism in 2019 to enable financial institutions to test out new technologies and methods on a pilot basis. In August 2020, the FSC issued the "FinTech Development Roadmap" to guide the building of a Fintech-friendly ecosystem and spur the development of Fintech-based services and business models. In addition, the FinTechSpace, has been in operation since September 2018. As at the end of June 2022, 51 startups have been stationed in the FinTechSpace, and 6 of those are international startups.
The FinTech Taipei 2022 exhibition will take place on October 28 and 29. This year's activities will include an international tech forum, conference, and innovator matchup meetings. The last three exhibitions have attracted a total combined attendance of over 80,000. In the said virtual signing ceremony, Chairperson Huang invited the ISA and Israel's innovator businesses to participate in the 2022 FinTech Taipei event. The FSC will continue to strengthen its links and Fintech cooperation with foreign financial regulators at both the bilateral and multilateral levels.
Contact: Mr. Yaopai HUANG, Section Chief, Department of International Affairs
Contact tel: +886 2 8968 0080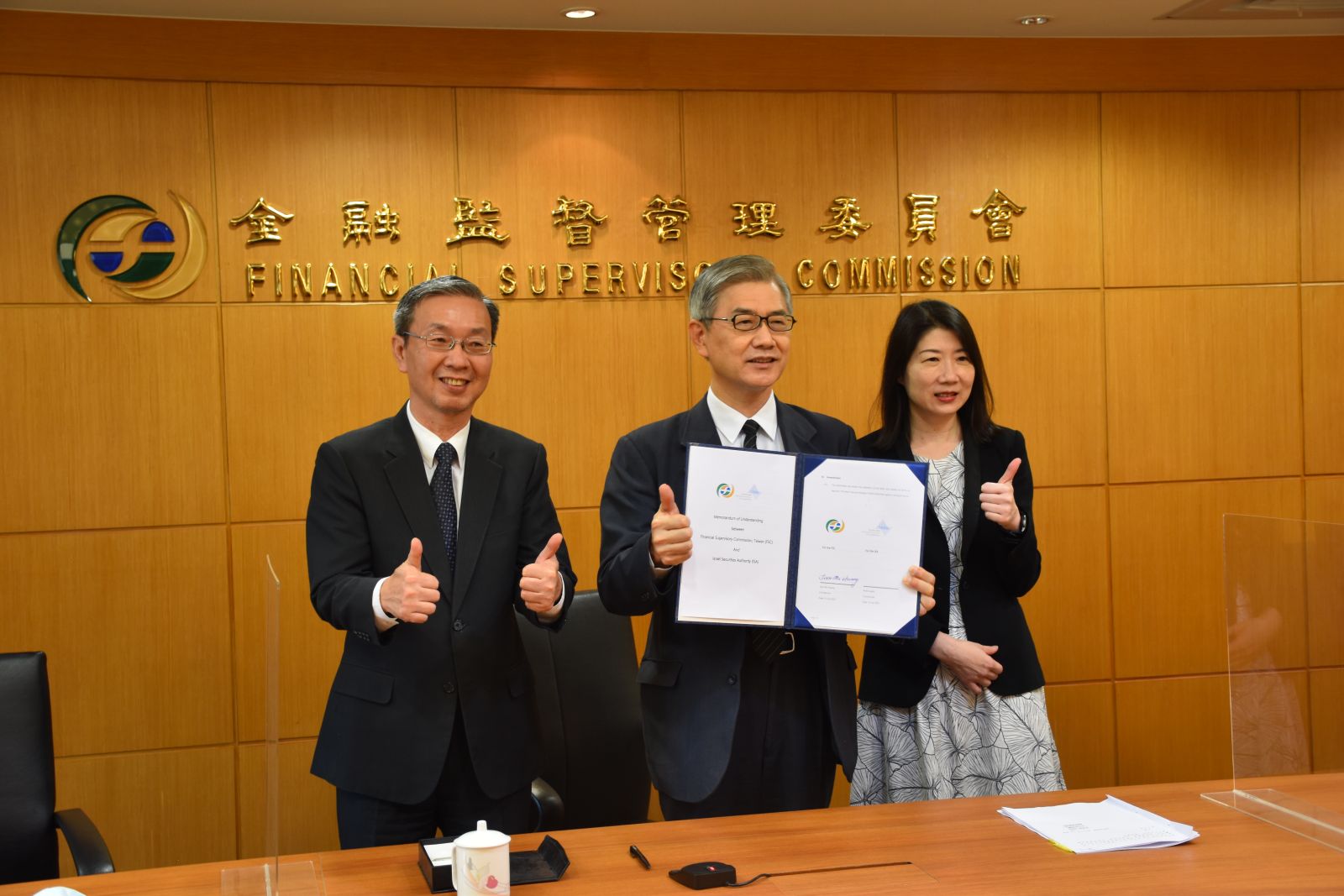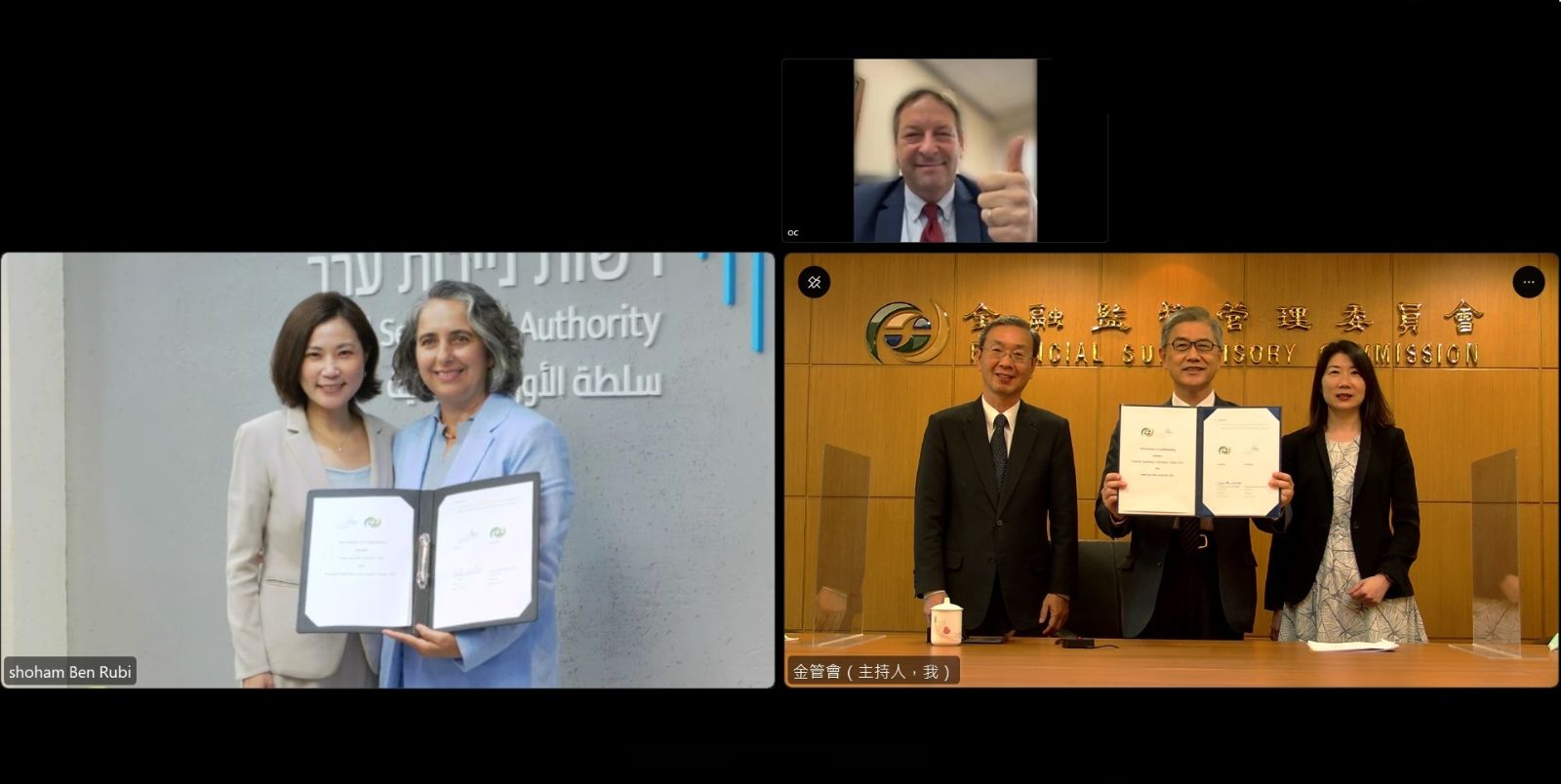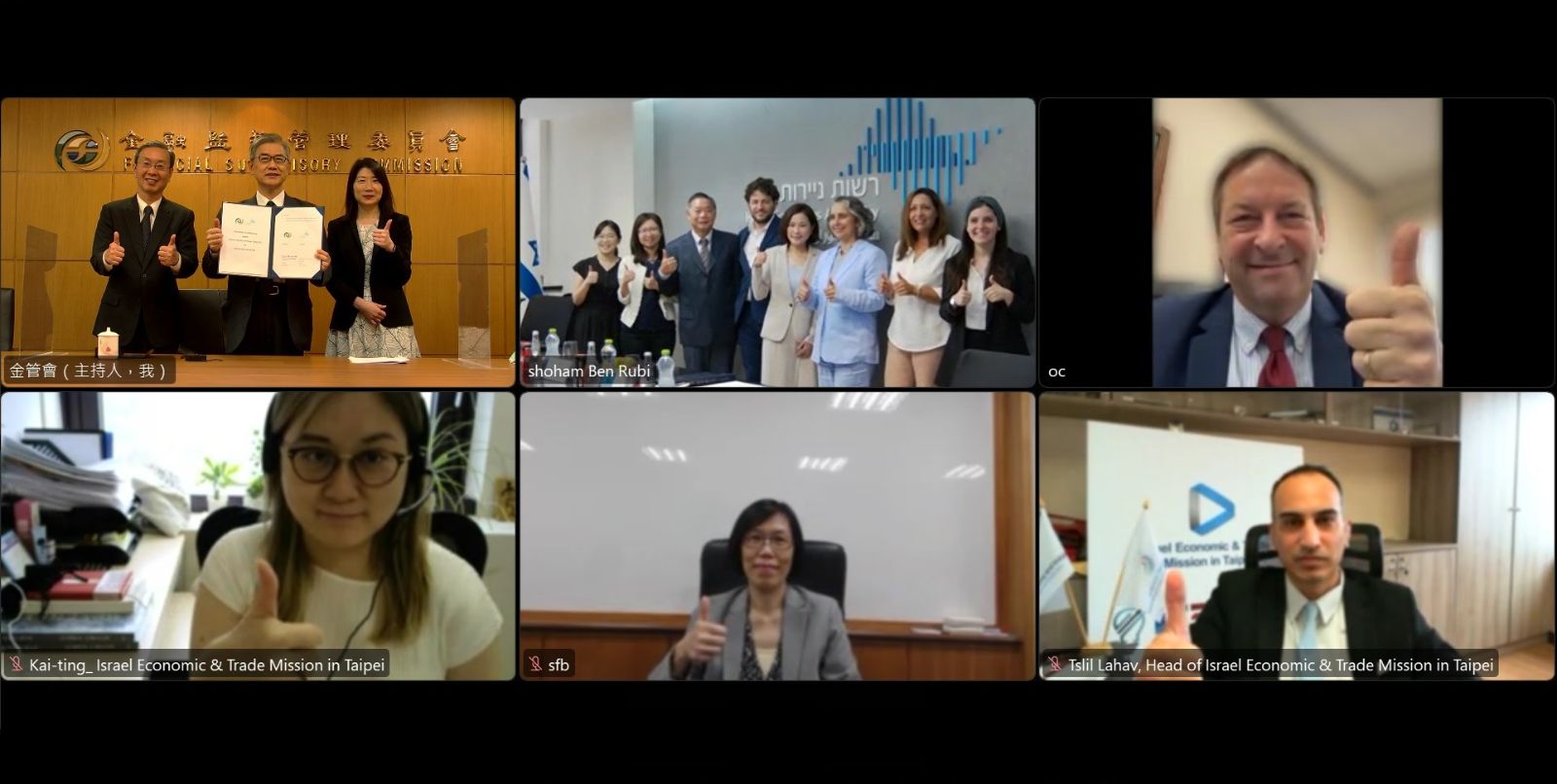 Visitor: 1196
Update: 2022-07-15